Umbria Jazz Alumni Reunion – How Can You Register?

Registration Opens on Friday, February 24th at 10 PM EST (US)
– Only on Linkedin
Details: 
The competition is open only to Umbra Alumni!
We are offering 3 apartments for an Umbra Alumni Summer 2017 Reunion during the Umbria Jazz Festival. The dates will be from July 7th to July 12th, and there will be four spots in each apartment; please choose 1 representative for your group of 2 or 4 people to enter, and clearly state all group-members' names.
In order to be fair, we want to let you know ahead of time when, exactly, we are opening the reunion registration: Friday, February 24th, at 10 pm EST (US). Sign-up will be first-come, first-served, and we will notify you within a couple of days if you have won! The link to the registration form will ONLY be posted on our LinkedIn Alumni page (your request to join the group will only be approved if you have studied abroad through Umbra).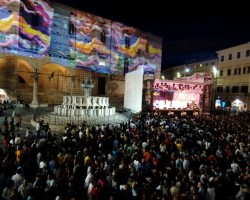 Once winners have been notified, we will give them two weeks to buy plane tickets to Italy; if a winner is unable to do so, their apartment space will go to the next participant on the waiting list, that will be set in chronological order. If you don't win the apartments for this summer, we would still love to see you in Perugia!
So reconnect with your Umbra community and start making your plans for this summer!
If you have any question please send an email to Aimée at [email protected].
Click here to check out information about past Alumni Reunions.