Education
Featured Blog Articles
Umbra Blog
Returning Home: Demonstrating your Experience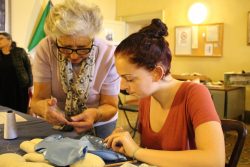 Once the semester ends you will be thinking of getting back to your friends and family, settling back into your old routine, and even how to deal with reverse culture shock. But it is also very important for you to reflect and reap the benefits of your time abroad as it will continue to impact your life for years to come.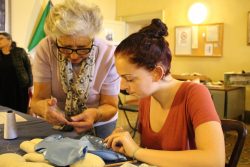 1) Update your resume.
Once home, it is time to start thinking about internships and job prospects. It is well-known that study abroad impacts personal, professional, and academic development so use that to your advantage and highlight study abroad on your resume. Feature your community engagement activities and any service-learning and/or research projects you may have completed. Reflect on the goals you set and met and prepare to talk about them in an interview.
Use tools learned during our end-of-semester Unpacking Your International Experience Workshop or contact us for resume tips.
2) Ask for letters of recommendation.
If you followed our previous advice, you likely developed a relationship with Umbra faculty or staff that could be the basis for a solid letter of recommendation. If so, don't be shy and ask away. Many Umbra alumni have used these letters to get into grad school, law school, or their dream job. Some alumni have even continued academic discussions with faculty that have lead to ongoing career advice.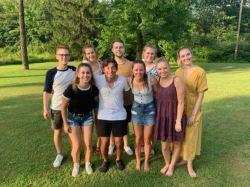 3) Keep in touch.
Umbra's small size allows us to get to know students who study with us to the point where those students are remembered many years later. Feel free to reach out just to say hello or to update us on your life and career. Our team loves to hear from you!
We also love to receive guest blogs from our alumni. Alumni often use blog posts to provide study abroad tips, but some use them to build their Google CV (online portfolio) by offering career advice to students considering the same field. Contact [email protected] if you'd like to make such a contribution.
4) Get involved in an international community.
Students often report quickly bonding with their peers while studying abroad. This is because you all experience a similar whirlpool of events and emotions and share similar interests and 'firsts' (travel, adventure, culture, language, etc.). It might sound silly, but you may miss talking about how odd Italian supermarkets are or how brutal customs can be when you return home and find that some of your friends and family disengage from such discussions because they haven't had those same experiences.
To help you readjust to life back home while continuing to reflect on your time abroad, we recommend you find an international community near you. This can also encourage you to continue to develop cultural competencies. Getting involved is easiest on a university campus (through your study abroad office, campus clubs, etc.) but many cities across the U.S. host country/culture-specific events and groups, English-language tutoring, and other international activities in which you can become involved.
5) Become an Umbra study abroad ambassador
In your experience has impacted you in such a positive way that you want to share your enthusiasm for study abroad and encourage others to do the same, then you should consider becoming a study abroad ambassador. As an Umbra alumnus you are uniquely qualified to provide valuable advice and share first-hand experiences with other students on campus. Contact our Alumni Relations Coordinator, Ashley Webb at [email protected] if you'd like to become a champion of study abroad.
View other blogs in this series:
Setting yourself up for a Successful Study Abroad Experience
How to Succeed While Studying Abroad in Italy